Magnetic Blueprint Pre-Sale Deal
Never Before Released – Pre-Sale launching February 2022 get in now!
This is it. The only trading education you will ever need.
Cameron and Mark are finally releasing the exact Blueprint to every trade they take as professional traders.
Starting February 2022 for 13 weeks Cameron and Mark will be teaching you weekly every facest of their trading. Their top high probability trades along with how they construct the reports everyday.
After the 13 weeks you will get access to them twice a month to ask any questions you want as your further cement your trading education.
You will also get access to their MTA software which will be giving you their step by step trades.
The best way to learn day trading is by watching, first hand, what a professional does in real-time in the markets. Which is exactly what Magnetic MTA allows you to do: profit from the markets as you begin your trading education journey.
Winning Trades You Can Follow Along With
We're not going to lie: day trading is hard work! And mastering day trading takes time, experience, and, for most people, a lot of mistakes.
We designed Magnetic Blueprint to support you in a way no other trading education program does: you get to watch us make winning trades, step-by-step, so you can follow along and earn while learning.
Inside the
programme you'll…
An MBA in Trading
A full 13-week curriculum taught live by us each week. This is everything we know about trading with nothing left out. Followed up with recordings so you can re-watch at your leisure. We don't believe you can learn trading just from watching a few Youtube videos. This is trading soup to nuts from two professionals with over 30 years of experience between them.
How Do We Do It?
Our clients often write to us asking how do you predict these levels every day?
For the first time ever we're going to show you how! It has been the cornerstone of our trading for over 10 years and now for the first time we are going to show you our secret sauce.
Get Direct Feedback
From Mark And Cameron
After you complete our 13-week course you will have access to our members-only, twice-monthly group coaching calls, where you can ask any trading questions you have, and we'll answer — honestly and transparently. Explaining our trades, the process, and our experience with the markets that shapes our decisions every day.
Gain Hands-On
Trading Experience
Thanks to Magnetic MTA, our trading app. It gives you our exact trades every day we trade the markets, and updates you whenever we make a change, so you know exactly what to do (and what we're doing) with every trade we make for the entire year.
Magnetic Blueprint Includes:
Education
Quick start trading induction course
13-week full curriculum to teach you everything we know about trading – learn all about the trades that we make regularly.
Extra Resource Library where we cover recommended reading, psychology, risk and trades plans – look up any topic you're curious about, get extra skills training, and learn every facet of day trading.
Twice monthly group Q & A session where we'll further cement your learning and answer all your questions from that month's trades.
Weekly trade reviews so you can see what we're doing on a deep level to further your understanding of how the markets work even more.
Plus, FULL ACCESS to our Magnetic MTA worth , where you'll get:
Alerts whenever you need to set up a trade.
Trade updates directly from Cameron and Mark telling you where to place and adjust your stops and when to exit your trades.
Full Year of Blueprint plus free access to Magnetic MTA for
Join Magnetic Blueprint
Magnetic MTA Deal
New 6 Months Option
Imagine if in one fell swoop you could remove your losing trades?
– even if you have been failing at trading for a long time now.
Most struggling traders who come to us have a BIG problem – they are losing too much. You might think that really isn't a surprise – in fact surely that is obvious.
However, it is not obvious for countless of our trading students.
You see they have many winners in their account (after all we do have around a 70% strike rate)
and that is masking the fact that it is the losers that are bringing them down.
We knew if we could only stop those losers then when they come along and trade our end-of-quarter trade or our expiry trade then they would be golden.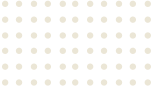 Introducing:
MAGNETIC TRADING ASSISTANT
This complete trading education and toolkit for struggling traders,
from struggling to stringing together consistent winners
to be able to stake like a professional trader with confidence.

We've taken everything we've learned from teaching students how to trade professionally for 10 years… and put together a complete package that eliminates every issue we have ever seen on a student trader's account. (trust us we have seen 1000s and they all commit the same mistakes over and over again)
MAGNETIC TRADING ASSISTANT isn't just a training program. It is a complete educational suite and technology toolkit that acts like a mentor sitting on your shoulder helping you take the correct trades at the correct time.
It will give you a meticulous, step-by-step, solution to the things that are holding back your trading and more importantly – your profits in your trading account. 
Easily identify when your chosen market is trending day or night via our daily market reports.

Easily identify when to hit the buy or sell button via our trade signals on our app or our software assistant inside your brokerage account.

Easily identify when to stay in or get out even if the market looks like it is about to turn against you. Hang tight with confidence and no stress.

Easily identify when it's time to get out and then get on with your day. Knowing when you next come to trade you can confidently do it all over again.
MAGNETIC TRADING ASSISTANT
WE GIVE YOU A DAILY REPORT TELLING YOU WHAT TODAY'S TRADING PLAN IS.
WE GIVE YOU OUR PROPRIETARY BUY SELL TRADING ASSISTANT INSIDE YOUR BROKERAGE ACCOUNT THAT GIVES YOU A SIMPLE GREEN OR RED LIGHT SIGNAL TO BUY OR SELL WHEN THE TIME IS RIGHT BASED ON THE LEVELS YOU SEE IN OUR REPORTS.
WE GIVE YOU PLAY BY PLAY TRADE OF THE DAY INDICATIONS THROUGHOUT THE DAY VIA OUR PROPRIETARY APP.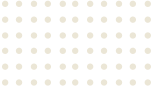 And to Make Sure You're Supported Every Step Of The Way,
You'll Also Get Access to:
Exclusive Bonuses:
Magnetic Trading Assistant Reviews
Every trade of the day we take we will review for you so you can see exactly our thought process and win or lose what happened. you can learn whilst you earn!
Value =
Access to our learning centre
From an induction course to get you set up inside a brokerage account, with our app and software.
To education around why and how to trade the index markets.
To exactly how to trade these markets and the various strategies and tricks we use on a daily basis to extract profits from the markets.
Value =
Total Bonus Value =
Join the Magnetic Trading Assistant Today.
and get all this…
Allows you to:
Trade Any Market – Yes we have the usual DAX FTSE ASX etc but we also can do commodities, FX and Crypto – name your market we can do it.
Quickly and Easily complete your daily analysis – Struggling to complete your daily analysis? The trading assistant will enable you to do it in minutes.
Trade Market function trades with added security – If you have been following us for any length of time you will know that market function is the mainstay of our trading methodology. Take our methodology and trade any market at any time to suit you, don't just restrict yourself to those market function trades we take.
Have the security of Magnetic Trading – take you through using this tool so you can hit the ground running – your trading will never be the same again.
Most Importantly – Know when to get in and when to get out. When to stay and when to go. Gives you the confidence to trade and to trade with fun again.
MAGNETIC TRADING ASSISTANT – 6 months
PAY ONLY TODAY
Plus receive all of these complimentary bonuses
Magnetic Trading Assistant Reviews
– Value =
Access to our learning centre
 – Value =
When you add it all up, that's a total value of
in our bonuses alone.
A ridiculously low investment of only
today
Select and Checkout
Trading The Gap For A Living Deal
50% discount
Critical "Make or Break" Question for ambitious traders trying to get consistently profitable in 2022.
If there was a predictable step by step method to extra profits from the market using a tried and tested principle would you finally commit to 2022 being your year for finally making it in trading?
What's the biggest difference between those that succeed at trading and those that fail?
If you guessed Luck? – You're most certainly wrong.
If you guessed having the Best Bot – that's certainly not the difference.
If you guessed having the Biggest Trading Account? – Nope doesn't cut it if you can't MAKE profits.
If you guessed having MASSIVE Cojones, being able to spot ahead and shoulders pattern at 50 paces
or read a price chart with robotic precision you'd still be wrong.
Because here is what makes the difference.
The institutions are making money whilst you are losing it.
Sorry about that – did no one tell you?
That's right most trading courses, books, and study materials fail to tell you this obvious fact
but if you don't believe me ask IG or your favorite broker.
They will tell you that 95% of retail traders lose.
Instead, these trading courses teach "retail" strategies which frankly are largely ineffective (95%).
If you follow this route you could waste time going around in circles and at best achieve a break-even account.
At worst you will see your trading pot gradually diminished.
The difference
If you want to succeed as a trader and make a consistent income,
it is imperative that you think and act like the professionals and institutions.
You need to have a professional hold your hand and show you the nuances
between an overflowing trading account and one that is emptier than a banker's heart.
And… you MUST learn your craft from a successful 'real' trader.
Please understand professional strategies have nothing to do with some flashy indicators.
The majority of such indicators are just price, interpreted in a different manner.
They are the 'signals' which form the basis of most "get rich trading from home" systems' exploited by marketers.
My background is from the institutional banking world
and it is from this environment that I have acquired most of my trading knowledge.
My approach to trading is linked to market internals
and is the prime reason why I am able to achieve such a good success rate.
If you want to learn to trade like a professional,
I am now offering the chance to learn exactly how I do that with gap trading.
Trading The Gap – Was 
One strategy that I have used to generate profits is 'trading the gap'
and it is also the bread and butter strategy for most professional traders.
Here are some of the reasons why I and other professionals use this strategy:
Little screen watching
Works in bull and bear markets
Simple to operate
Predefined entry, stop and target so the pressure is all on the system and not you
No picking tops and bottoms in markets!
Enables full-time profits with only part-time trading
Linked to market function and market psychology which means this strategy will always be effective whilst markets are open.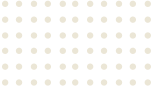 Introducing Trading the Gap for a Living
Two hours of advanced trading strategies all based around the principle of gap trading.
I've personally traded over 2000 gaps and every nuance and move of the gap is burned into my retina.
You can have that knowledge set out in an advanced two-hour seminar.
We back it up with a Q and A webinar so you can get all your questions answered.
Here are some of the things we cover in the course.
Why you should not trade every gap.
Our 4 filters that result in our high success rate.
What the institutions use to trade gaps and how we can profit from this.
How we determine hot trades and cold trades and how you can profit from both.
No less than 6 high probability patterns
Which days of the week and month are more profitable for gap trades. Trading the Gap for a Living Includes:
Perfect For You If:
You are a beginner trader looking to set out on your trading path the right way.
You are an experienced trader who is struggling to make profits.
You are growing tired of sitting looking at screens
waiting for some Forex pattern to appear.
You subscribe to the lifestyle trading methodology
of spending the least amount of time in front of the screen possible.
It's perfect for you if you struggle with trading psychology
as the focus is on the system, not the trader.
You're excited to try a professional's version of trading
instead of retail trading.
You've already invested time and energy into learning trading
but are still not getting ahead.
So if you have read this far you know the difference between an empty trading account
and a thriving one is following in the path of the institutions and professional traders.
IF you have your sights set on making 2022 a profitable trading year
then allow us to welcome you into trading the gap for a living.
A One Time Payment:
Little screen watching.
Works in bull and bear markets
Simple to operate
Predefined entry, stop and target
so the pressure is all on the system and not you
No picking tops and bottoms in markets!
Enables full-time profits with only part-time trading
Linked to market function and market psychology
which means this strategy will always be effective whilst markets are open.
Was
NOW
Join Trading The Gap