You want to make a living out of day trading, don't you? I'm assuming that you do, since you're reading this article. But, it takes more than just having the ambition and the motivation, although these are certainly two key ingredients. It also requires having the savvy know-how to be able to navigate this industry and make the best possible choices. So, we're going to give you that knowledge by providing you with 10 insights to maximize your professional trading career.
PREPARATION IS KEY FOR DAY TRADING
The first is that preparation is a key part of day trading. In fact, this is why we're telling you this first because this is probably the most important thing to remember about day trading. Preparation is a must. You have to be prepared before the market opens, as avoiding unplanned trades significantly reduces your chances of any potential disaster. This is something that's completely in your hands, as you may not be able to control the market but you can control what you do.
And do not let a win from an unplanned trade give you a false sense of confidence. Getting lucky in the sense will make you much more likely to hold on to a bad trade in the future, hoping you'll get lucky again, and much more likely to lose on that trade, losing not only money but confidence.
THE GAP AS A DAY TRADING STRATEGY
The second insight is to understand that gap trading is possibly the best trading strategy out there. It's our preferred method of choice so take it from us. Investing in the gap trading system will provide you with the positive results you're looking for.
YOUR MARKET HAS ITS OWN PERSONALITY
WHILE DAY TRADING
The third is to know your market. Treat your market like a person, with its own personality, and get to know it as much as possible. Each market does have its own specific behavioral pattern and understanding yours will give you an edge.
TURN YOUR ATTENTION TO THE MARKET AND
NOT YOU P&L ACCOUNT
Tip number four is to pay attention to the market's activity and not whatever you've lost or gained in money.
Losses, in particular, can be distracting because they can provoke emotions that compromise our focus. And if you've invested in gap trading, as recommended, there won't be any need to focus on yesterday's profits and losses. Do the necessary prep and then let it all go.
QUALITY NOT QUANTITY
The fifth insight is to focus on quality and not quantity. Making multiple trades a day doesn't make you a better trader. In fact, less is more is the rule here, as the less you remain immersed in the job, the less likely you are to take a risk on bad trades.
A day trader can make a healthy living on two to three trades a week. (Tweet this)
1ST OF THE MONTH IS NOT A DAY TO BE A BEAR WHEN DAY TRADING
Tip number six is to not sell stock indices on the 1st of the month, as this is a day with a bias to the upside and are when large funds often commit new cash monies.
PERSEVERANCE IS THE KEY.
FORTUNES DO NOT COME TO THOSE WHO GIVE UP
Perseverance is crucially important in trading, as well as any other venture, which makes it our seventh tip. It might take a few attempts for you to successfully attach yourself to a winning trade. You might have to deal with a few small losses. But, allow these setbacks to strengthen your resolve, not weaken it. And take solace in the fact that if you keep at it, you'll soon be counting your money and glad that you didn't give up.
SIMPLICITY IS KEY FOR DAY TRADING
The eighth insight into professional day trading is to just keep it simple. You might think that the more complicated a system is, the greater chances you have for trading success. But, actually, our experience has proven that the simpler a trading strategy is, the better your chances are for success. Plus, this simplicity also gives you more freedom to adapt to changing market conditions.
NEWS
Speaking of which, that leads to our ninth insight: don't take news about the market too seriously. Remain aware of news releases but know that you can never predict how the market will react to the news. Don't fall into the bull and bear trap that such releases can cause.
LARGE EGOS HAVE NO PLACE IN TRADING
Lastly, what you should definitely remember about trading is that large egos have no place in this field. This can not only cause people to stick with a flailing trade that tanks dramatically, due to a rigid need to be right or to be in control, but can cause them to obsess over getting that big move that will set them up for financial security. And, in reality, these are the people who end up failing miserably. The truth is that the markets trend only 20% of the time and are range bound the other 80%.
If you keep your strategies focused on these statistics, you can develop a solid system that allows profits to consistently stack up, instead of anticipating that wild stroke of luck.
---
Get the most out of your trades
Featured articles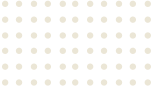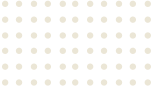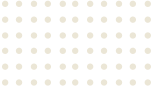 Imagine if in one fell swoop you could remove your losing trades?
Magnetic Short-Term Trading, the first course of its kind that shows you how a professional trader writes a daily report predicting the outcome of the markets.
Learn More about Magnetic Short Term Trading Blueprint