With trading comes risk, and often our perceptions can become clouded leading to irresponsible trading.
Using a live trading room can teach you discipline due to the consistent support of fellow traders. When trading independently it can be easy to act in a sporadic
and irrational way.
Choosing whether or not to pull the trigger on a trade can be a daunting prospect and one which many solo traders will lose vast quantities of money over.
Choosing to use a live trade room such as Magnetic Trading can allow you to trade in a controlled manner and with the assistance of trading professionals who can assist you.
A live trading room is comprised of a group of traders who are guided and lead by an experienced trader. Having this trader decreases the risk of making a large loss or recklessly making trades. Not only is the live trade room beneficial to novice traders but also can teach discipline to experienced traders by provoking them to scrutinise trading moves more closely. The live trading room can teach discipline by ensuring traders are armed with knowledge of the trade set up prior to making any trades and so offers reliability and support. Live trading rooms allow you to view market charts and learn trading strategies which can help you make justified decisions with the support of knowing how a professional trader would trader this trade.
Learning to make your profit with as little risk as possible is critical in ensuring you don't incur negative damage on your capital.
By finding one strategy that you are comfortable with and gaining accuracy in this strategy you can achieve long-standing profitability. (Tweet this)
For new traders focusing on one strategy alongside the support of a live trading room can teach you discipline to trade sensibly and with knowledge to keep you in line.
Before selecting a trading room, you should consider what you want to get out of your trading experience. With different types of trades to be made in varying markets, it's vital to understand how to trade accordingly. Using a live trading room will ensure you have the required support to avoid rookie mistakes and make profitable decisions.
Trading live rooms aren't just for novice traders but can also be a great tool for experienced traders. When you gain confidence from trading it can become easy to obtain tunnel vision and focus on what you want the stocks to do rather than what is actually occurring. So rather than trade alone, why not seek the support of others and investigate the benefits and harvest the discipline of a live trading room.
---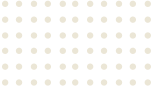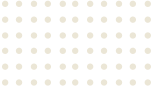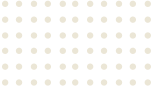 Become a Profitable Day Trader for Only
Our Magnetic Advisor Programme delivers the same trades that have been responsible for our in-house account growing over 200% in the last 5 years.
Learn More about Magnetic Advisor