You've heard people are making money off of trading, but have no idea how to get involved. You've been sold on the idea of being a self-employed millionaire, but unfortunately, that isn't the reality for the majority of traders. Only the best can make a living off of trading full-time. Most beginners will end up quitting within the first year because they don't have any answers to the questions that you need to know before getting started. At Magnetic Trading, we are happy to provide new traders with a beginner trading plan. However, to get you started here are some quick answers to questions that all new trader have.
How Do I Start Trading?
As with any endeavour, the first steps into trading are always the most difficult. There are conflicting information and numerous companies telling you that only they have the answer. To make sense of the FTSE live trading page, first, you're going to need trusted advice and a strategy. Going into trading without a strategy, and with a get-rich-quick mentality is how most people fail. The most important aspect of getting started trading is gaining the knowledge so that you're confident and know what you are doing. At Magnetic Trading, we are willing to teach beginners how to make money from markets. We've made the mistakes so you don't have to. We are offering those new to trading a tried and tested roadmap to make sure they pull profits. This comes in the form of our '5 Minute Bar Beginner System,' and it's totally free as we want beginners to trade with us so that we know that we can trade with knowledgeable traders in the future.
If you're trading independently, you run the risk of learning reckless habits. (Tweet this)
At Magnetic Trading, we run a live trading room so you can learn the basics and start trading in a controlled space, with the assistance of professionals so you can't go wrong. Even novice traders can benefit and gain more insight by taking part in our live trading.
How Much Money Do I Need To Start
Unlike the US which requires a minimum of $25,000, there is not really a fixed answer for UK trading. Some brokers require as little as £100 to get you started, it really does depend.
What is important to note though is that the more money you start off with, the larger your returns will be.
Regardless of how much you are willing to invest, by signing up with Magnetic Trading you will be easily able to navigate the FTSE and our live trading room will make sure you stay on the right path to success.
---
Get the most out of your trades
Featured articles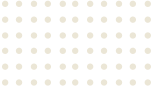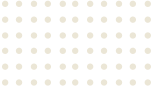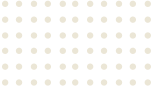 Imagine if in one fell swoop you could remove your losing trades?
Magnetic Short-Term Trading, the first course of its kind that shows you how a professional trader writes a daily report predicting the outcome of the markets.
Learn More about Magnetic Short Term Trading Blueprint