Winning Trades You Can Follow Along With
We're not going to lie: day trading is hard work! And mastering day trading takes time, experience, and, for most people, a lot of mistakes.
We designed Magnetic Mentorship to support you in a way no other trading education program does: you get to watch us make winning trades, step-by-step, so you can follow along and earn while learning.
Learn the Theory &
Gain Real Trading Experience With Magnetic Mentorship
Magnetic Mentorship is a year-long programme where we teach you to understand our unique trading setup.
Trade by trade, we'll walk you through our daily trades with Magnetic Advisor and in our in-house trading account. So you can see real trades, in real-time.
Watch as we apply both theory and experience to the market — and follow along, making the same trades we do. You'll get in-depth knowledge, training, and we'll be there, holding your hand and guiding you through the markets every step of the way.
Inside the
programme you'll…
Learn Why
Our Trades Work
We don't believe you can learn trading just from watching a few Youtube videos, but we also know that video is an effective learning medium. So Magnetic Mentorship includes videos on trading theory, as well as tests to make sure you understand what's going on.
Get Direct Feedback
From Mark And Cameron
Inside our members-only, monthly group coaching calls, where you can ask any trading questions you have, and we'll answer — honestly and transparently. Explaining our trades, the process, and our experience with the markets that shapes our decisions every day.
Never Wonder
What To Do
We start your enrollment with a setup call, to make sure you're ready to trade. You'll also get a full orientation, so we know you know your way around the Magnetic Advisor app, and you'll have Monday to Friday email support, so you're never left wondering what to do next.
Gain Hands-On
Trading Experience
Thanks to Magnetic Advisor, our trading app. It gives you our exact trades every day we trade the markets, and updates you whenever we make a change, so you know exactly what to do (and what we're doing) with every trade we make for the entire year.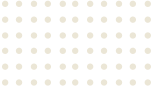 Earn While
Learning
You can't learn day trading from a weekend-long course. Being a profitable day trader only happens when you combine theory with practised experience.
Magnetic Mentorship provides both simultaneously.
We'll hand you the trades we make on a daily basis and the theory you need to understand them. So you can see those theories in action and understand the subtle nuances of the markets that only experienced day traders know (and that the gurus don't tell you about!). From lorry drivers to lawyers, Magnetic Trading has transformed lives and bank accounts...
This in-house account
has grown by over 200%
during that time.
Hovering over our graph will show you this return. This graph is constantly updated from the data feed of our account.
We also record all Advisor trades for everyone inside the member's area. More importantly than all this is what our clients make. See some of their comments and results below.
Magnetic Mentorship Includes:
Education
Quick start trading induction course + quick start call to help you take action immediately
Full learning suite of online videos showing you the base trades that we make regularly, with exams and downloadable worksheets to help reinforce the knowledge and make sure you understand it.
Full library of past seminar videos so you can look up any topic you're curious about, get extra skills training, and learn every facet of day trading.
Monthly group Q & A session where we'll further cement your learning and answer all your questions from that month's trades.
Weekly trade reviews so you can see what we're doing on a deep, deep level and deepen your understanding of how the markets work even more.
Exclusive Invitation to a students only in-person seminar in Sydney, London, or Bangkok, where we'll gather face to face and discuss advanced day trading strategies to take your game to the next level.
Plus, FULL ACCESS to our Magnetic Advisor worth , where you'll get:
Alerts whenever you need to set up a trade.
Trade updates directly from Cameron and Mark telling you where to place and adjust your stops and when to exit your trades.
Daily FTSE and DAX reports delivered right to your phone or computer, telling you where the market is going and why.
Full Year of Mentorship plus free access to Magnetic Advisor for
Join Magnetic Mentorship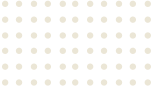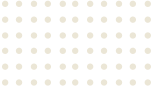 Our Publicly traded account is up over

200%

in just 5 years.
In Magnetic Mentorship, we'll teach you those
exact trades and more. Enroll Now for
Join Magnetic Mentorship