Take a look at the picture below. What do you see?
Well, if you answered a dinosaur's footprint from 100 million years ago, you were right. If you didn't answer this, don't feel bad. This is an article on trading, after all, not archaeology. My point in showing you this picture is for you to think back to the time when this dinosaur existed. Then suddenly they died out. Scientists still do not know the cause. Fast forward 65 million years or so and we came along. Our cavemen ancestors learned how to build fire by gathering around and watching each other do so, while communicating in their primitive language about the process.
Now, hundreds of millions of years later, not much has changed. Yes, our language is far more sophisticated, as well as our technology. But, for all the texts and e-mails and Facebook posts you might be busy engaging in, there's nothing more powerful and informative than face-to-face communication. And that's what I aim to give you during my seminars.
Why Should You Attend Trading Seminar?
By attending what I like to call "learning to trade seminars", conducted by myself and my partner Mark Austin, you will be given a highly informative, in-person lesson on how to better conduct your trading ventures. This is better than anything that you could possibly look up on Google or read in a book because you'll be receiving hands-on, face-to-face guidance and encouragement from the two of us. The best way to connect is not through your phone or your computer. It's in person.
We human beings are social creatures, after all, and it's important to maintain these connections. When you work any sort of freelancing job, like trading, it can be easy to start to feel isolated.
All you're working with is your computer screen, instead of the daily, person-to-person interactions that most people engage in, who have an actual workplace to go on a regular basis. (Tweet this)
Trading can feel quite lonely, at times, especially since few traders do their business with others.
Therefore, learning to trade seminars can not only be educational ventures, that will allow you to gain new tips and insight to grow as a businessperson, but they can be social events, as well. It's comforting being surrounded by likeminded people who have the same professional aspirations and experiences as you. Besides, this can also be a fantastic opportunity to network. You never know who you could meet who can end up unexpectedly providing you with that next golden opportunity.
Become a Better Trader
But, at the end of the day, the primary goal that Mark and I want to achieve with these learn to trade seminars is doing just that: teaching you how to become a better trader. Anything that's holding you back from maximum success can be properly identified and overcome through attending one of our seminars. But, don't just take my word for it.
Listen to these testimonials:
"This truly was a most valuable experience for me to meet you and Mark in person, and to bring other traders like myself together with similar trading and different trading experiences. I met great people and had very interesting conversations, we all exchanged emails, I feel part of trading family."
"I feel more energized and thanks for signing my book of your brilliant "The Way to Trade", which has changed me as a person and as a trader for the better. Your book is a must for any trader to stay alive in the markets. I look forward to future events."
"Not only did I now have some firsthand access to the thought processes/mindset of successful traders but also, equally important, you care about your 'trading family' (community of traders who subscribe to your services).
That is a rare quality and I want to thank you for this!!!"
Also, check out the video below to hear more testimonials about our learn to trade seminar:
And because we're feeling even more generous, the package below is available to you in order to further set you up as a successful trader.
More Testimonials!
Hear what the people are saying about it:
"Just thought I would give you a little email to say thank you for the trading gap for a living course. It has made my trading come along leaps and bounds. This month I have finished 138 points up so I am very pleased!"
– Pete M., UK
"Mark this is brilliant. Technical analysis BUT with an insight to what the institutions
and other traders will be doing at that point."
– Carl C., UK
Would you like to join our trading family?
---
Get the most out of your trades
Featured articles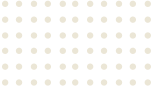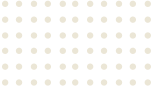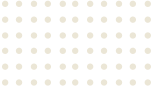 Imagine if in one fell swoop you could remove your losing trades?
Magnetic Short-Term Trading, the first course of its kind that shows you how a professional trader writes a daily report predicting the outcome of the markets.
Learn More about Magnetic Short Term Trading Blueprint