Your expert mentors
Mark Austin &
Cameron Malik
Mark Austin
Co-founder
Mark's background is in the investment-banking sector. He changed careers early, at the age of 30 and became a full-time trader – a lifestyle trader. He currently lives in Thailand where he enjoys the flexibility of trading and travels the globe teaching others how to do what he does.
Mark's speciality is the FTSE 100, where he has over fifteen years' of real world experience. In the index trading world Mark is know simply as "MR FTSE".
In my own words
I had a very keen interest in the FTSE from quite a young age – 21 actually. I first started out trading shares and then progressed to trading the actual index. My background is in finance and I worked as an associate director of a major investment bank in the U.K. for just under 10 years before deciding to become a full-time trader.

As my trading progressed over the years I was matching the income I was gaining from my full-time job at the bank. I was always planning to become a full-time trader but was given a little nudge during the credit crisis of 2008/2009. The stress from work was increasing and so were the long hours from traveling. So in 2009 at the age of 30 I decided to effectively retire from banking and move to Thailand, and trade full-time. All I needed was my skills, the right knowledge, and a laptop and I have been able to live my dream ever since.
More about
Cameron Malik
Co-founder
Cameron has a 15-year background in building and running multi-million-pound businesses. He has had great success in the business world but found he was never fully satisfied. He searched long and hard to find the ideal business for him that didn't have the incumbents of traditional business (Offices, Stock, Warehouses, etc.) and would allow him the freedom he was looking for.
After years of searching, Cameron finally found what he was looking for in Trading. These days he is now a true "LifeStyle" Trader specialising in short term trading of the German Dax and Australian ASX Indices. 90% of Cameron's trades are completed within the first hour of trading.
In my own words
When I started trading I was just like you, I hadn't a clue of what I was doing. The difference however between you and I is that I had to learn the hard way, the expensive way. I knew that trading the indexes appealed to my skills and me but I truly didn't know where to start. Through a lot of trial and error I have been extremely successful as a trader and love teaching people what I know so they can avoid the pitfalls I faced.

Through my partnership with Mark we have been able to encapsulate all of our successes and mistakes into a methodology that wins. I am very proud of the fact that Magnetic Trading not only trades but that we have the ability to share our knowledge with people just like us who want to change their lives for the better.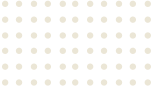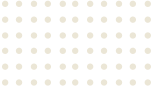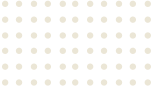 Imagine if in one fell swoop you could remove your losing trades?
Magnetic Short-Term Trading, the first course of its kind that shows you how a professional trader writes a daily report predicting the outcome of the markets.
Learn More about Magnetic Short Term Trading Blueprint