This in-house account
has grown by over 200%
during that time.
Hovering over our graph will show you this return. This graph is constantly updated from the data feed of our account.
We also record all Advisor product trades for everyone inside the member's area. More importantly than all this is what our clients make. See some of their comments and results below.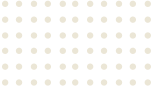 Transparent
Education =
Profitable Trading
Despite what you might think, getting into a trade is the easy part. Knowing when to exit a trade is where you make money.
When you join Magnetic Advisor, you'll get access to our very simple app to install on your computer or phone.
Every time we buy or sell a trade, the Magnetic Advisor app will send you a message about what we're doing in the market so you can join in. You'll get updates as we manage the trade, so you can see exactly how professional traders with 30 years experience manage trades and assess the market. And we'll tell you exactly when to exit the trade for profit! …We hope. It doesn't always happen that way, but you can generally expect a 70-80% success rate on our trades.
Knowing when to get out or move to a stop loss is the real key to making a trade profitable. Which is why we keep you in the loop every step of the way, for every trade — so you can eventually learn how to make profitable trades. Earn And Learn At The Same Time
Most trading educators will tell you that you can learn day trading in a month, a week, or even a day.
That's not true. It will probably take you a good year of learning before you'll be able to reliably make profitable trades, because there's only so much you can learn from a book.
The best way to learn day trading is by watching, first hand, what a professional does in real-time in the markets. Which is exactly what Magnetic Advisor allows you to do: profit from the markets as you begin your trading education journey.
Most beginner traders think they are one strategy away from success. And while we can teach you a strategy today, you probably won't be profitable tomorrow. Using Magnetic Advisor we can get you to profits straight away, building your confidence and skills to become a master trader.
From lorry drivers to lawyers, Magnetic Trading has transformed lives and bank accounts...
Magnetic Advisor Daily Routine:
When two professional traders with 30 years experience are going to be trading today,
You are going to get the exact instructions on how to do the same.
Your key to successful trading
Download our Simple Software.
Receive a trade instruction.
Place the trade in your broker platform.
Receive an exit instruction.
Exit the trade in your broker platform.
If you wish – Visit our learning centre to learn more about trading.
Some of these trades are notified hours ahead of time, so don't worry about missing quick trades.
We include all our trades that have been responsible for OVER 200% return in the last
5 years in our in-house account.
Join Magnetic Advisor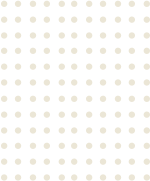 Frequently
asked questions