Many people often wonder what it would be like to live the fast-paced life of City life; working for a large bank or investment management firm, earning big bucks and generally living the high life. However, most of you here would instead pre the perks of becoming a day trader instead. Making easy money and working from the comfort of your own home are just some of the benefits of becoming a day trader. Or at least that is how it seems to the outside. On the inside we know it's a much different story, so the real question is; are you ready to be a day trader? 
What is a day trader?
Your self-employed.
You work with their own money instead of working for a client. True to its name, day traders complete all of their deals before the trading day is done and the market closes. Typically, a day trader is responsible for observing and analysing markets, formulating trading strategies and selling assets to make money, amongst many other things. Easy right? Sadly, it's not as easy as it sounds; however, it is very doable if you put your mind to it. 
"How?" I hear you ask. Here are some tips on how to become ready to be a day trader.
Assess your work ethic – are you in the right mindset? 
The independent nature of the day trader profession requires individuals to have an excellent work ethic. (Tweet this)
You will need to be highly motivated and focused to ensure that you will meet your deadlines. If you find it difficult to work to tight deadlines, then becoming a day trader may not be for you. However, if you are self-disciplined, decisive, have good analytical skills and consider yourself to have good instincts, then this could be a great career choice for you. Get your head in the game before embarking on the journey to becoming a day trader.
Educate yourself 
You may already have a general understanding of how the trading world works, but unfortunately, a general understanding won't cut it if you want to become truly successful as a day trader. First, you need to achieve a common level of ground knowledge to get you started. Luckily there are a number of quality day trading courses that you can find online. These courses allow you to develop the knowledge and experience required to succeed as a day trader. 
Practice Makes Perfect 
As the saying goes, practice does indeed make perfect. As with any other new skill that you are learning, the key is to practice over and over again so that you continue to learn and eventually master the skill in question. With many trading platform simulators available online, there is no excuse for not getting those hours of practice in. With the advancements of technology, today's trading simulators are pretty much the same as the real deal, allowing you to easily transition into the working world of a real-life day trader.
Once you have achieved all of these things and have found a trading strategy that works for you, you may be ready to put your knowledge to the test and start using real money to trade those stocks. Remember, discipline and determination are key to become a successful day trader. 
So the question remains, are you ready to be a day trader?
---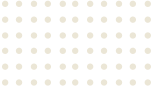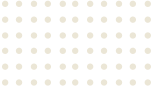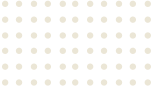 Become a Profitable Day Trader for Only
Our Magnetic Advisor Programme delivers the same trades that have been responsible for our in-house account growing over 200% in the last 5 years.
Learn More about Magnetic Advisor